The Best Selection of Upholstery Materials
R3 Solutions has developed relationships with top manufacturers of high quality, commercial grade upholstery textiles and vinyls. We are knowledgeable about the characteristics and architectural specifications of materials. We will help you select the right material at the right price for lasting and beautiful results. The following are selected types of materials we use in our restoration projects.
Note: To view selected best-sellers, click on the first button in each category. To Browse, Search and Sample from hundreds of fabrics in the R3 Solutions Collection by CF Stinson, follow the CF Stinson Samples link, which will open in a new window.
Contract Textiles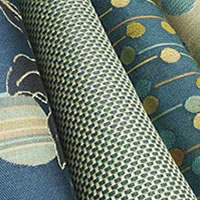 We work with some outstanding textile designers and manufacturers to bring you a beautiful collection of quality materials. Our manufacturers are committed to environmental stewardship and are investing in the research and development necessary to innovate industry-first products, source environmentally responsible materials and continue advancing the commercial textiles industry. They are innovating material protection coatings such as Nanotex & Crypton, performance recycled nylon, and other GreenGuard approved sustainable options. Our suppliers are members of the Association for Contract Textiles (ACT), the definitive resource for contract textile information and education.
View Samples C.F. Stinson Samples
---
Anti-Microbial Non-PVC Vinyl/Alternatives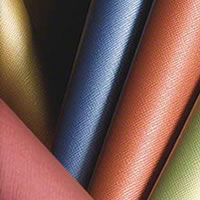 In the healthcare industry, reducing exposure to pathogenic outbreaks and MRSA is critical, and textile producers have stepped up research into innovative ways to help. Furnishings in medical environments can be a potential vehicle for the transmission of pathogens, and therefore the use of suitable antimicrobial material can help to prevent and limit the spread of infections and reduce the risk of cross-contamination. Silver-ion is one of several recent advancements utilized by fabric manufacturers as an antimicrobial agent, which inhibits the growth of mold, mildew, and other microorganisms. Studies show the efficacy of antimicrobial treatments on textiles used in medical environments nets a greater reduction of viable bacteria than untreated textiles. Durability is another key element to ensure furnishings can withstand regular cleaning. One of our favorite Anti-Microbial Non-PVC options is a high-performance polyurethane upholstery material that offers high resistance to many commonly used commercial cleaners and disinfectants as well as alcohol and bleach solutions. The material will withstand repeated cleaning without becoming brittle or discoloring.
View Samples C.F. Stinson Samples
---
Patterned & Solid Vinyls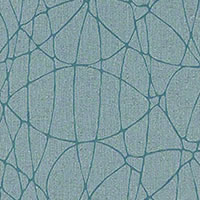 For some applications, nothing can beat the abrasion rating, tensile strength and durability of contract vinyl. PVC offers great versatility and the chameleon-like ability to imitate almost any look. Simple compound modifications create simulations of leather or textiles, affording beautiful patterns, prints, textures, hand and body. By varying foam thickness, deep emboss and a more robust product is possible. PVC offers a durable surface impervious to moisture, making it ideal for healthcare and marine environments and high traffic commercial seating. The fabric's knit back makes it easy to tailor and form rounded corners. While PU or Non-Vinyl options are considered more environmentally friendly, PVC is actually readily recyclable after consumer use. PVC is routinely processed into roofing materials and other applications.
View Samples C.F. Stinson Samples
---
Marine & Automotive Vinyls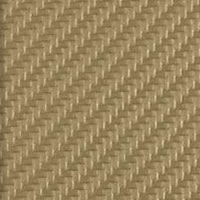 Marine and Automobile fabrics need to meet special requirements due to the abuse they endure both environmentally and physically. Automobile fabrics need to be physically tough, tear and fade resistant, have long wearing properties, and be treated to resist spills. Marine fabrics also need these characteristics, but because of their exposure to the elements like direct sunlight, fresh and saltwater spray, and even fishing hooks, need to be even tougher. This is why you can use both vinyls and polyester weaves for automobile upholstery, but should use only the best grades of vinyl for Marine Upholstery. Because of the constant exposure of Marine upholstery materials to wetness, they must also be highly mildew resistant. Because of Marine upholstery's constant exposure to direct sunlight, it should be the most fade resistant possible. Our partners carry a wide array of heavy, durable, automotive and marine grade vinyl tested to perform flawlessly in these conditions.
---
Contact us to discuss textile options for your next project.